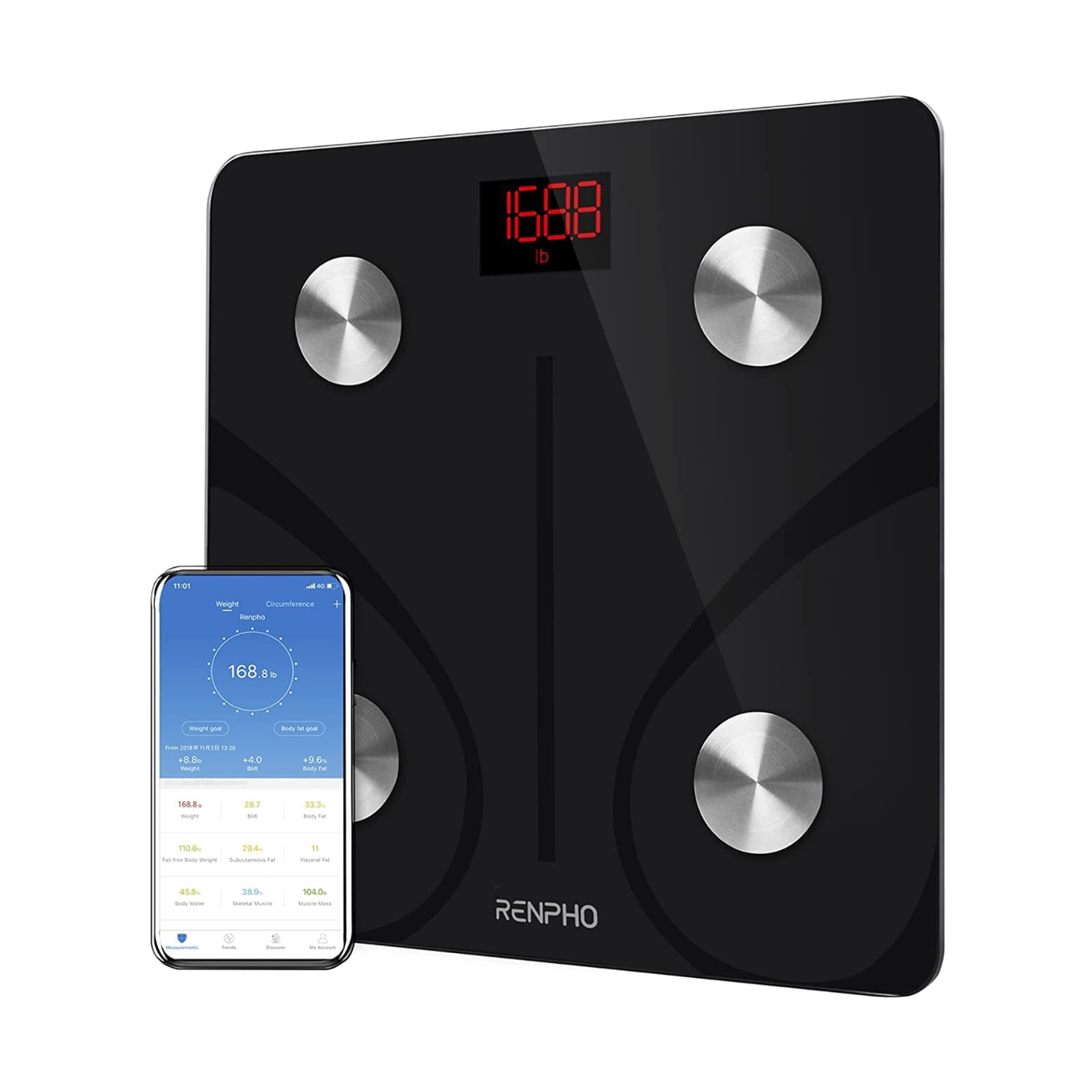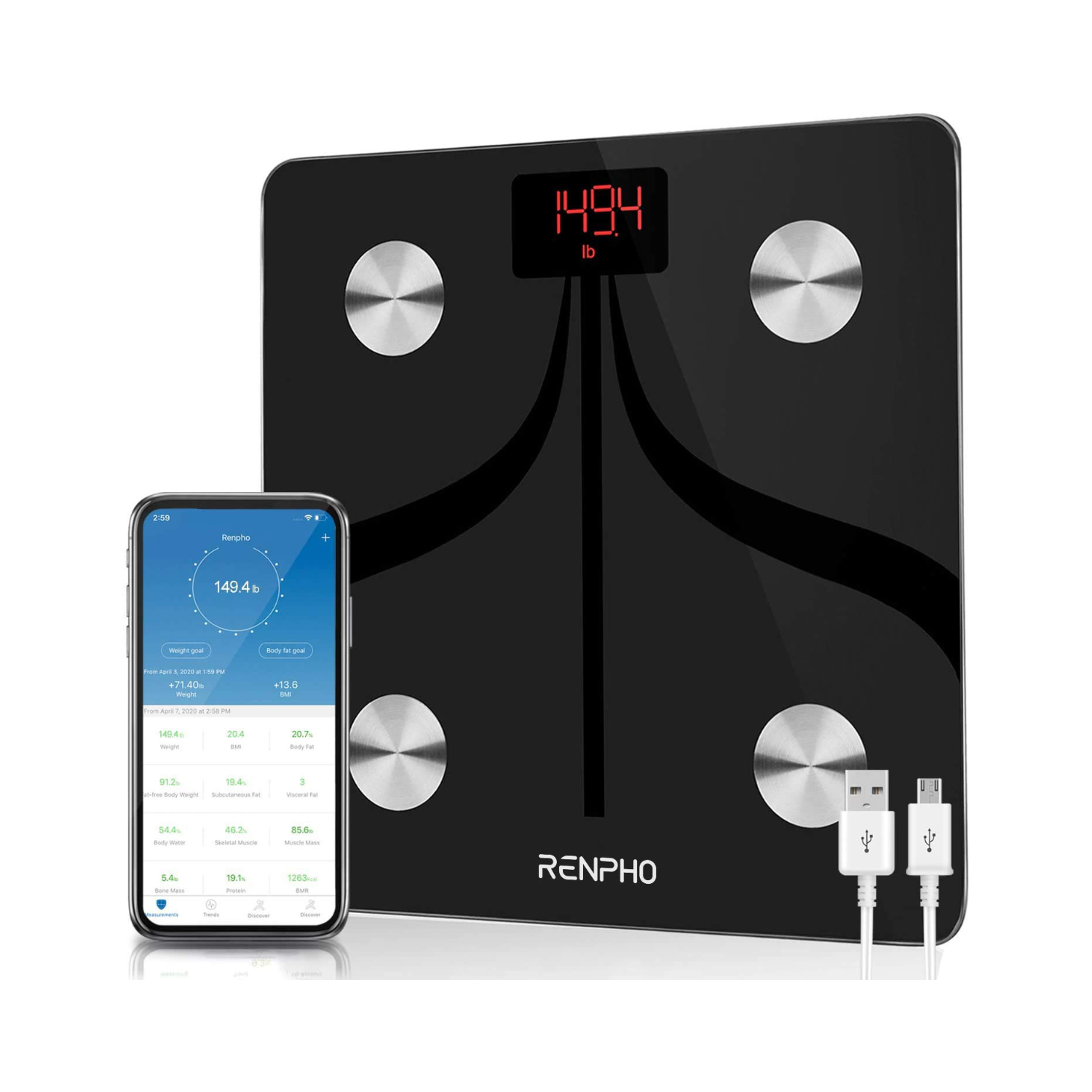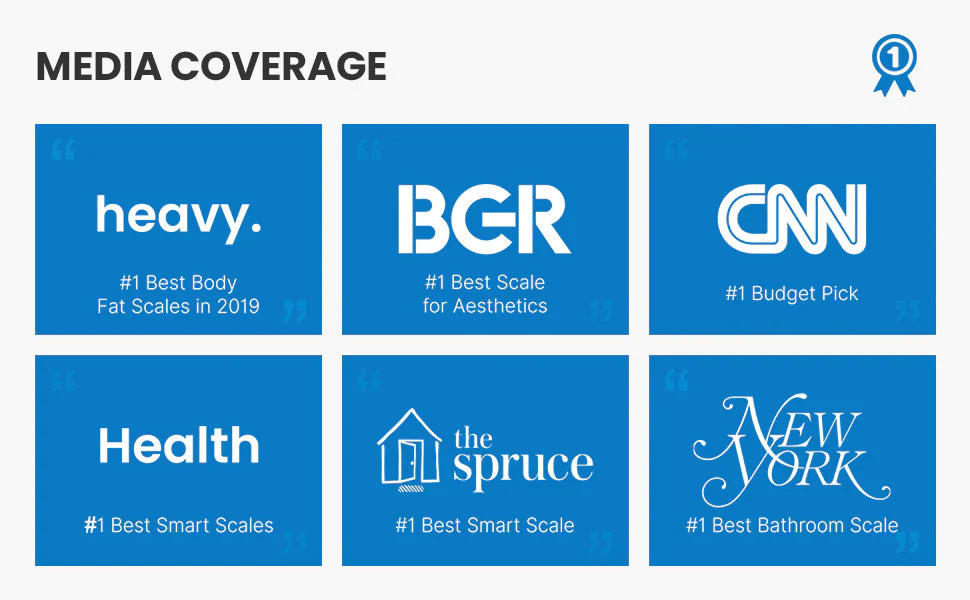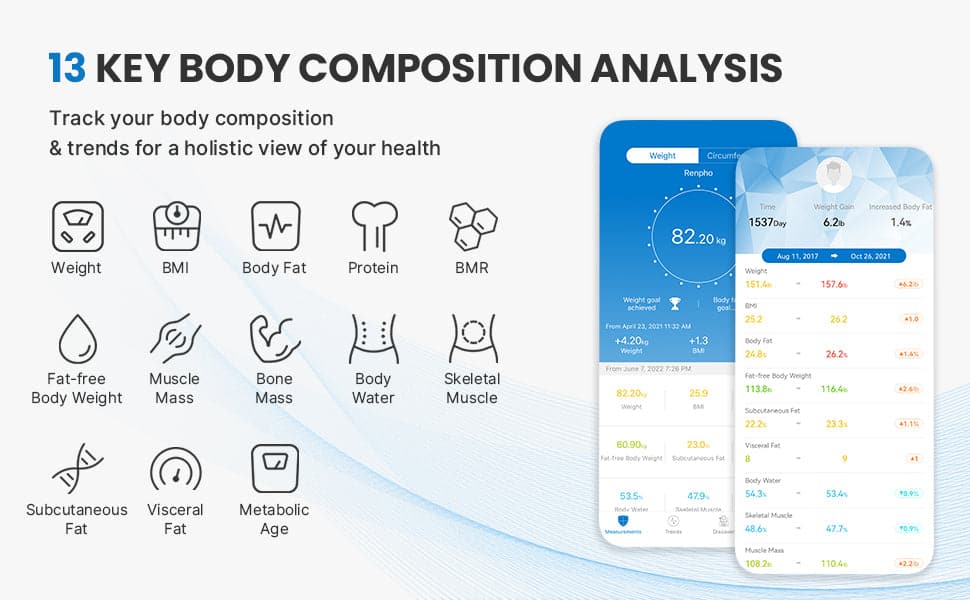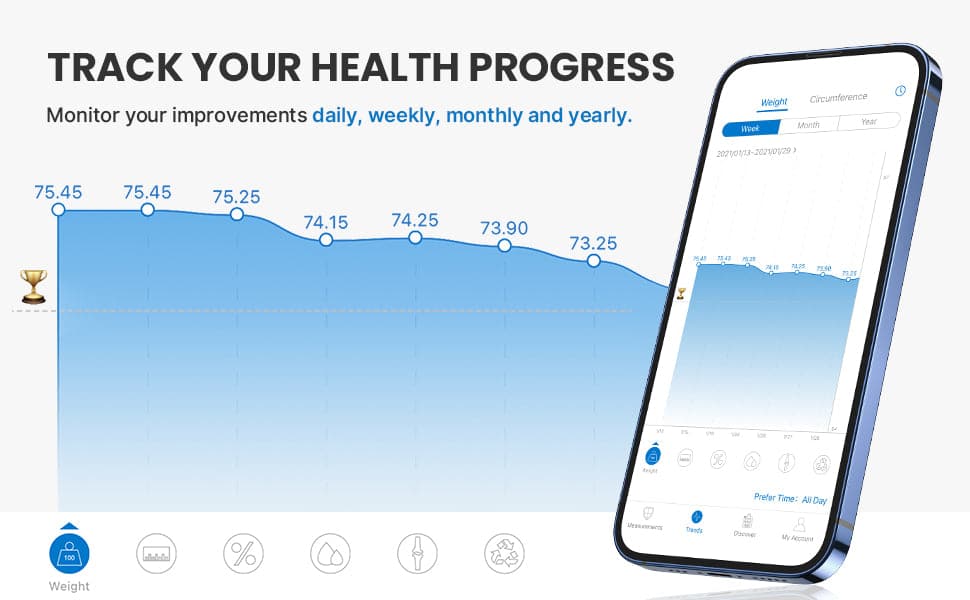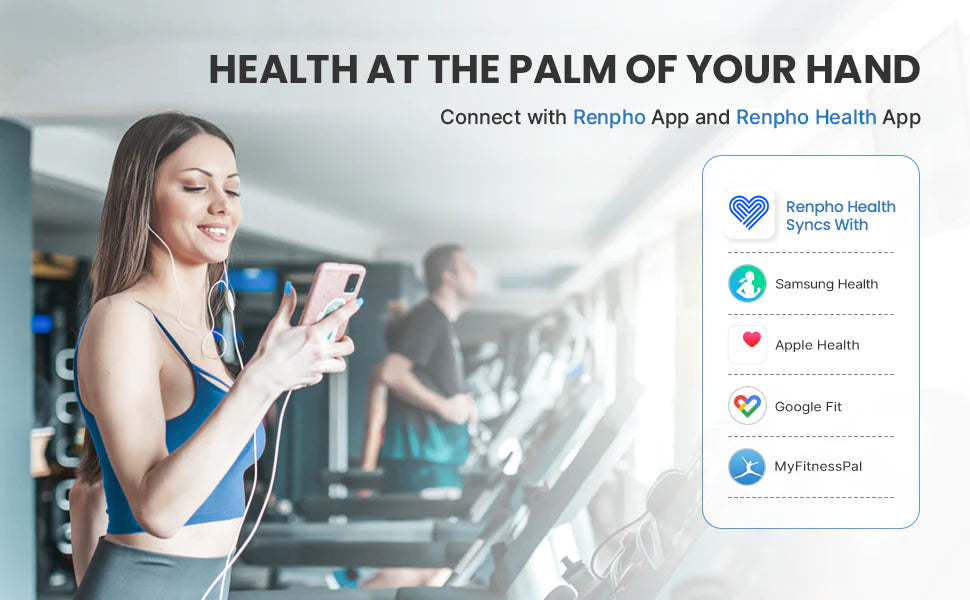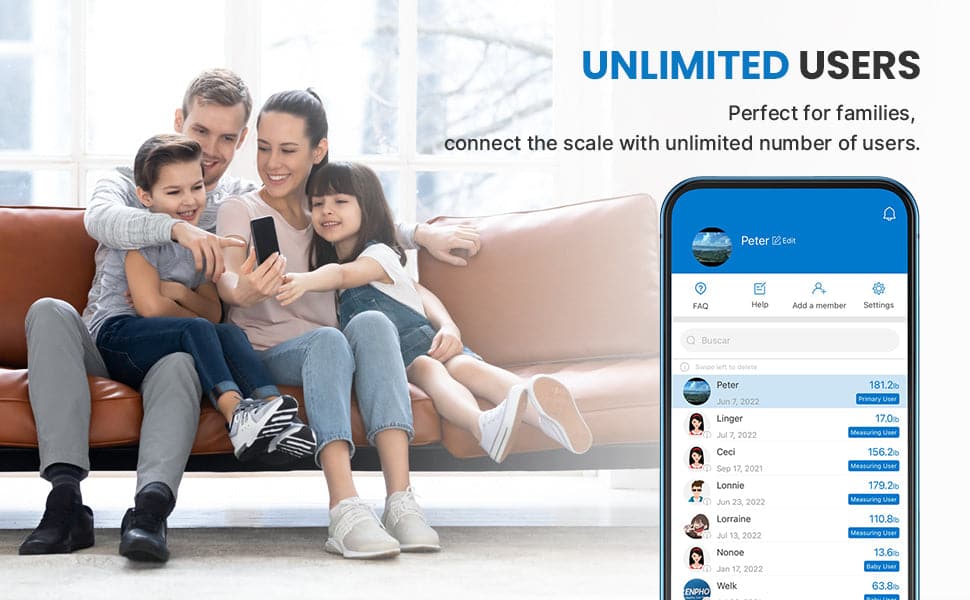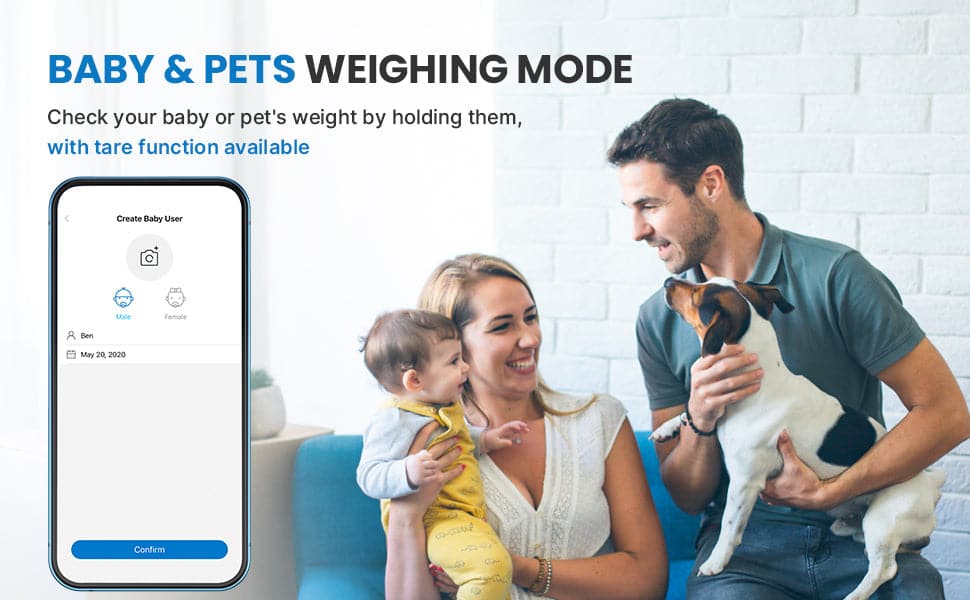 Elis 1 Smart Body Scale
Free Shipping & Fast Delivery
Enjoy free shipping on orders over €29,99

Enjoy Speedy Delivery on All Renpho Products
30-DAY MONEY-BACK GUARANTEE (**excluding AI Smart Bike)

2-YEAR WARRANTY
Amazon No.1 Health & Personal Care Brand

Official Sponsor of USA Triathlon
Product Video
Benefits
Features
Customer Review
Precautions
Specifications
Items Included
Delivers comprehensive insight to help you reach your health and fitness goals.
Provides real-time information to track progress
Makes it easier to reach your personal milestones by using the app
Access your data on any device by syncing with Samsung Health, Fitbit, Google Fit or Apple Health
Unlimited users for the entire family to share progress and stay motivate
Body Composition Analysis
Gain detailed information on 13 essential body measurements (Body Weight, BMI, Body Fat%, Body Water %, Skeletal Muscle, Fat-free Body Weight, Muscle Mass, Bone Mass, Protein, BMR, Subcutaneous Fat, Visceral Fat and Metabolic Age).


Set Your Goals
Reach key milestones by managing your goals through the app.


Personalized User Experience
Get accurate progress data through graphs that update in real-time.


Seamless App Experience
Sync the device to the app via Bluetooth and gain access to your complete body data history.


Unlimited Users
Suitable for the entire family with user profiles for kids, adults and athletes.
The Smart Body Fat Scale must be used with the app. When linking the scale to the app, please fill in your personal information accurately so as not to affect data accuracy.
Place the scale on a flat surface and avoid measuring when wearing socks.
Stand barefoot on the Scale to increase measurement accuracy.
Body fat percentage is suitable for users between 10 and 80 years old.
The scale is only for daily use at home, and should not be considered for medical purposes. A medical professional should be consulted when undertaking any dietary modification or exercise program.
Any persons who are be pregnant, suffer from osteoporosis, have a pacemaker, artificial joints, portable ECG or other metal devices implanted in their body are advised against using this product. If doing so, please use for weight measurement exclusively and wear shoes in order to bypass the electric current when stepping on the scale for measurement.
Max Weight: 396lb / 180kg
Measurement increments: 0.2lb / 0.05kg
Product Dimensions: Basic: 11 x 11 x 1 inches
Product Weight: Basic: 3.09lb
Display: LED Display
Batteries: Basic: 3 AAA / USB Charging (Lithium Polymeter battery)
Age Range: 10-85
Stature Range: 3ft 3inches to 7ft 3inches / 100-220cm
Measurements: Body Weight, BMI, Body Fat%, Body Water %, Skeletal Muscle, Fat-free Body Weight, Muscle Mass, Bone Mass, Protein, BMR, Subcutaneous Fat, Visceral Fat and Metabolic Age.
Working Temperature: 32ºF - 104ºF / 0ºC - 40ºC
Working Humidity: ≤90% RH
Storage Temperature: -4ºF - 140ºF / -20ºC - 60ºC
Technology: Auto calibration with high precision sensor using Bioelectric Impedance Analysis (BIA)
Third-Party Connectivity: Apple Health, Google Fit, Fitbit App, Samsung Health
RENPHO Bluetooth scale x 1
1.5V AAA Batteries*
User Manual x 1